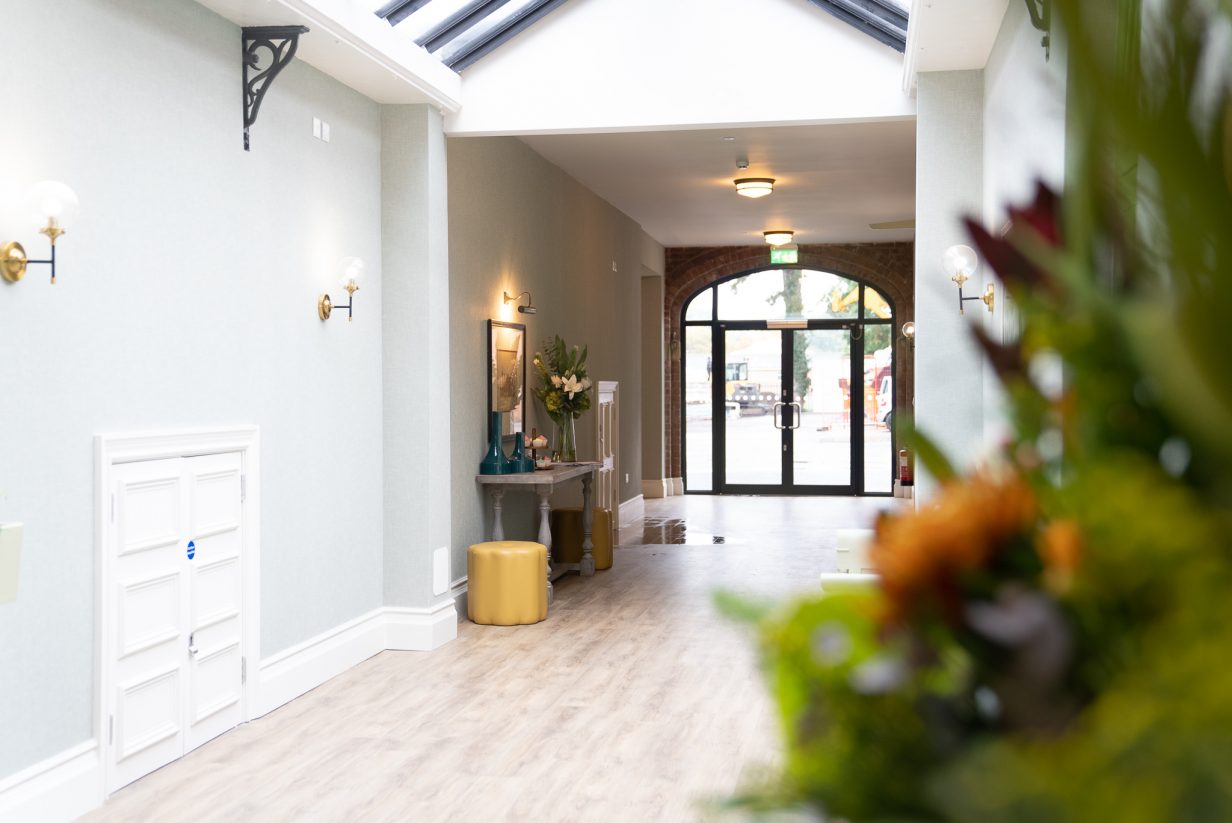 BRINGING LIGHT TO GRADE II CONVERSION
Located on the outskirts of affluent market town Solihull in the West Midlands, Blossomfield Park is an exclusive development of one-, two-, and three- bedroom apartments.  The development is made up of contemporary new buildings and a thoughtful conversion of the Grade II listed Tudor Grange  with outbuildings, dating back to 1887.
With its imposing Victorian façade, the Grange boasts an abundance of original features.  For the Grade II conversion, developer MACC Living wished to retain this character, adding stylish fittings and details to provide every modern convenience.   Main contractor, DC Construction was appointed by MACC Living  to oversee the conversion of Tudor Grange and construct the new build apartments.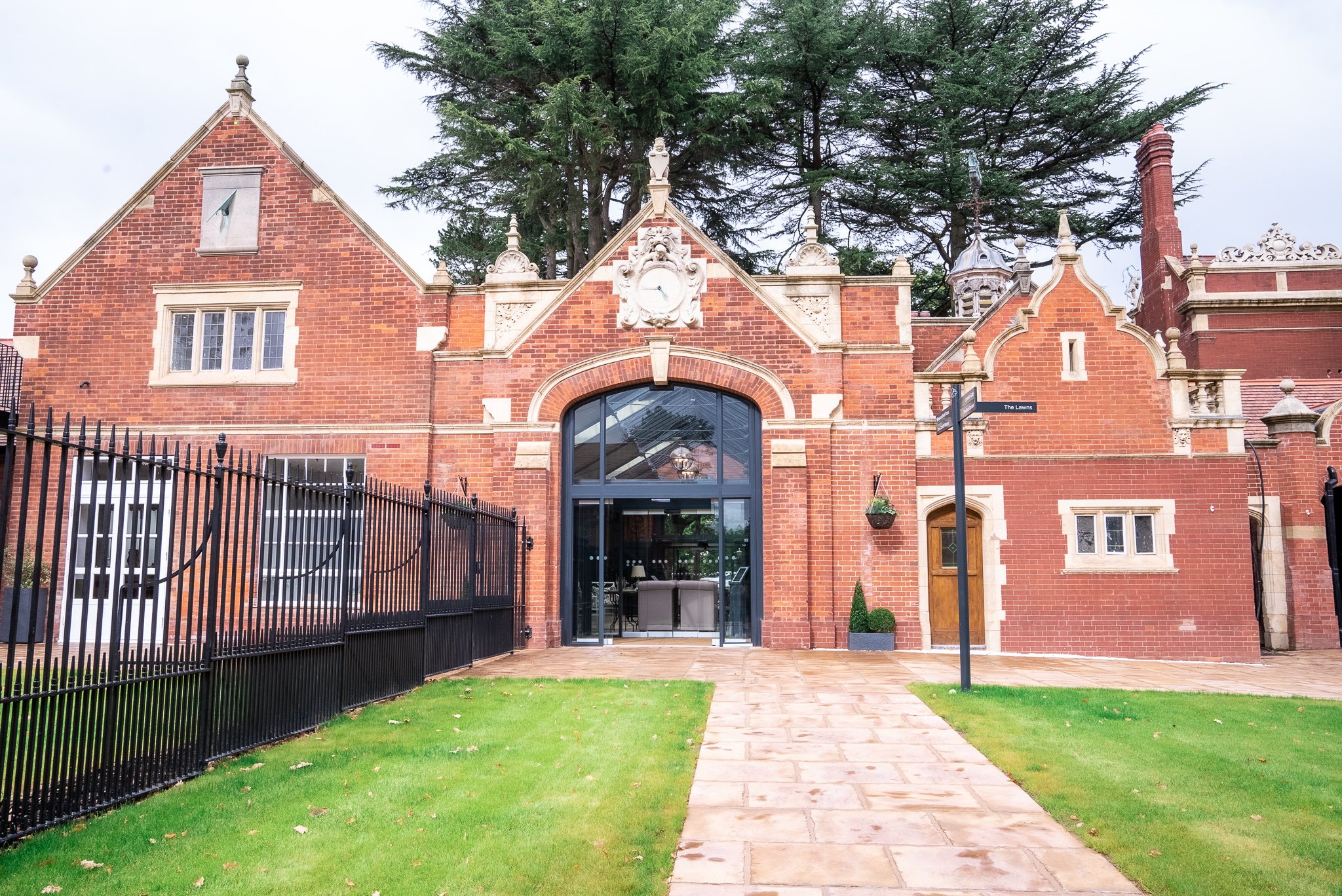 Tudor Grange Grade II Conversion
For the conversion DC Construction worked closely with the conservation officer.  "Being Grade II listed it was vital we engaged with the conservation team from the very beginning; they gave considerable guidance," says project manager, Grahame Wiggin from DC Construction
The conversion required a carefully balanced approach and a trusted network of manufacturers, sub-contractors and skilled trade.  For the replacement roof glazing DC Construction turned to local patent glazing specialist, Howells.   "We knew Howells by reputation," continues, Grahame.  "They helped in the technical design and supported and advised on the best products and solutions."
Replacement Glazed Roof
Howells was tasked with replacing the old steel lead clothed glazing bars and single glazed Georgian wired cast glass in three areas of the Grange.  The conversion would see these areas become the entrance hall and reception with lounge space.
Following discussions and a site survey, Howells recommended its 40mm HG2 glazing bar with double glazed sealed units, coupled with internal stalk glazing bar.  The HG2 is a more traditional patent glazing system with slim lines which helps to replicate the aesthetic of the old, glazed roof.  Externally, Howells worked with DC Construction to finish the glazed roofs with lead ridge flashing to maintain the traditional look.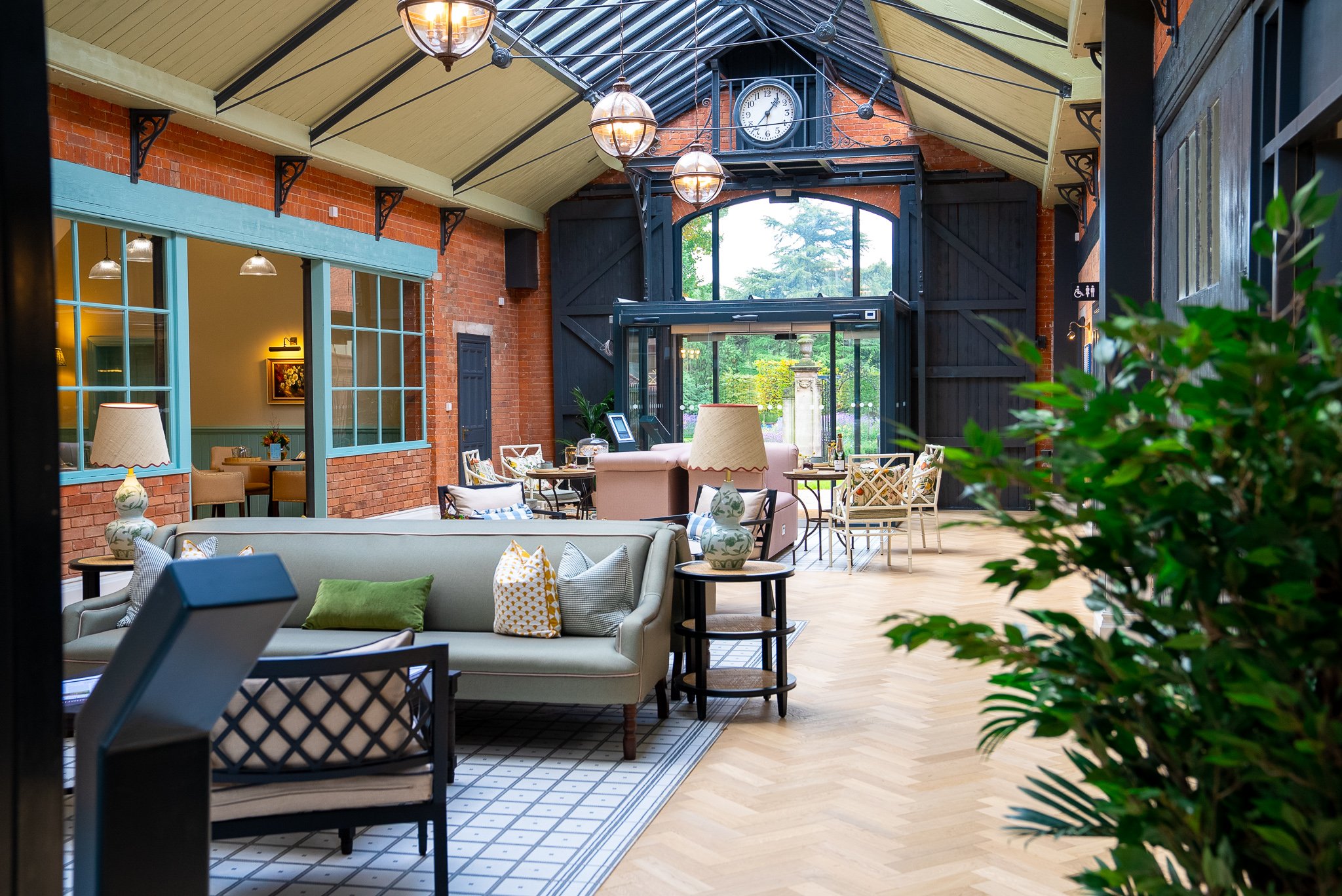 New Build Glazing
Elsewhere, a daylighting solution was also required for the new buildings.  Two areas of ridge roof glazing were needed for walkways which provide access for pedestrians and mobility scooters to the assisted living units at the rear.  For this, MACC Living required a more modern aesthetic, so Howells used its 57mm self-supporting ridge roof glazing system to form two strong and durable double pitched ridge structures, measuring 11m and 5.4m.  Both are set at 30 degrees and measure 3.9m wide.
Howells selected this system as it uses wider glazing bar centres which provide a more modern look.  It is also more thermally efficient than traditional patent glazing so contributes to the building's energy performance.  To emphasise the modern styling the aluminium bar is powder coated in popular Anthracite Grey RAL 7016.  Each area is glazed with 31.5mm double glazed units.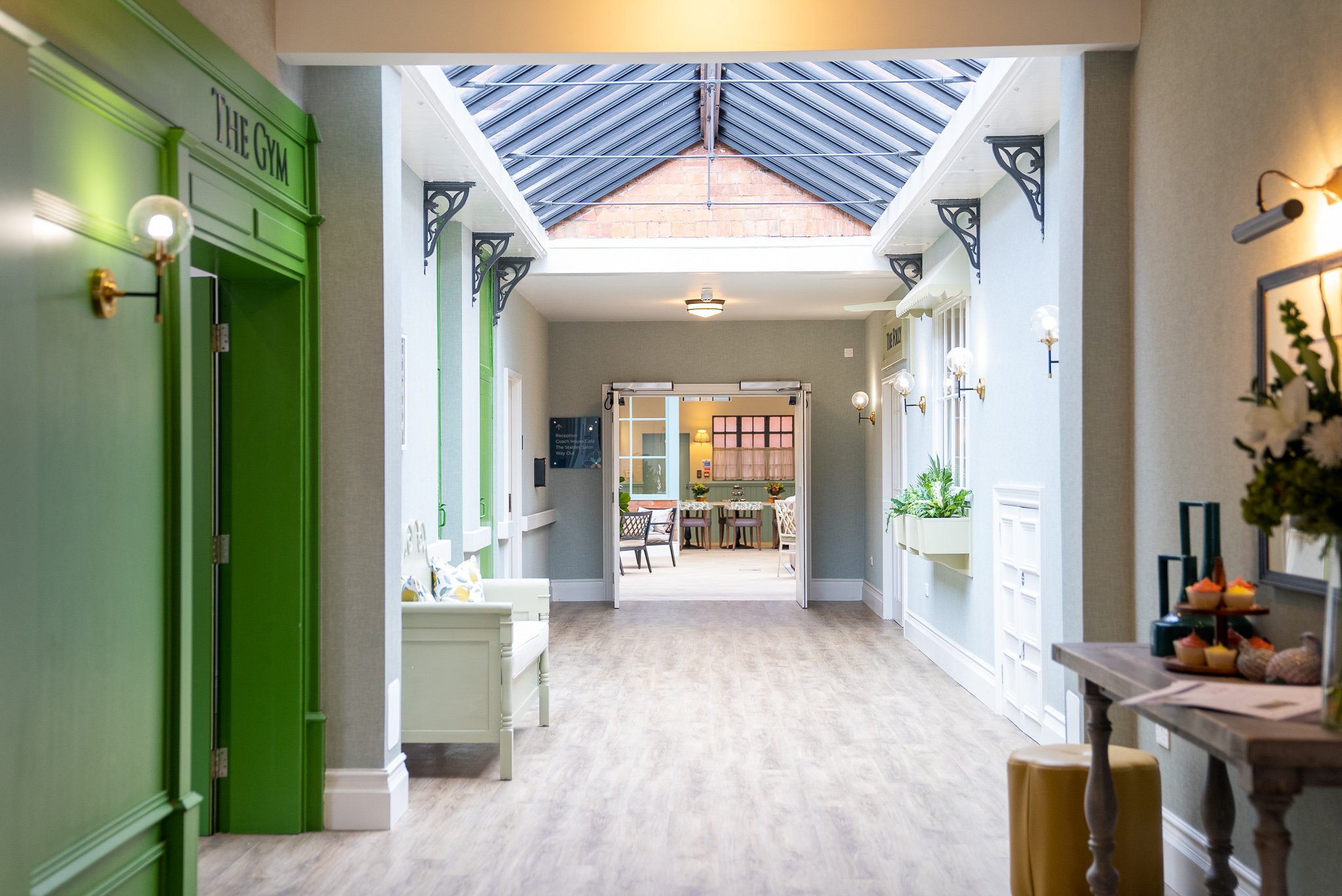 Automatic Opening Smoke Vents
The ridge roof glazing includes two pairs of automatic opening smoke vents.  Bottom hung, they open to 50 degrees and are operated with 24v DC openers.  They are UKCA marked and conform with EN 12101-2:2003.
Throughout, the roof glazing allows daylight to pour into the Grange and other buildings and creates a bright and positive space to welcome residents and visitors.  Howells also provided two internal glazed gable windows.
Inter-generational Living
MACC Living specialises in quality developments for inter-generational living.  Blossomfield Park is ideal for young professionals, downsizers and retirees seeking a high specification property with superb amenities in a relaxing location with easy access to Solihull and beyond. 
The residential properties are in several buildings – the main Tudor Grange residence, stable block conversion and the newly built Palm House single-storey bungalow wing. 
 To find out more about Howells Patent Glazing and its products and services please visit howellsglazing.co.uk.