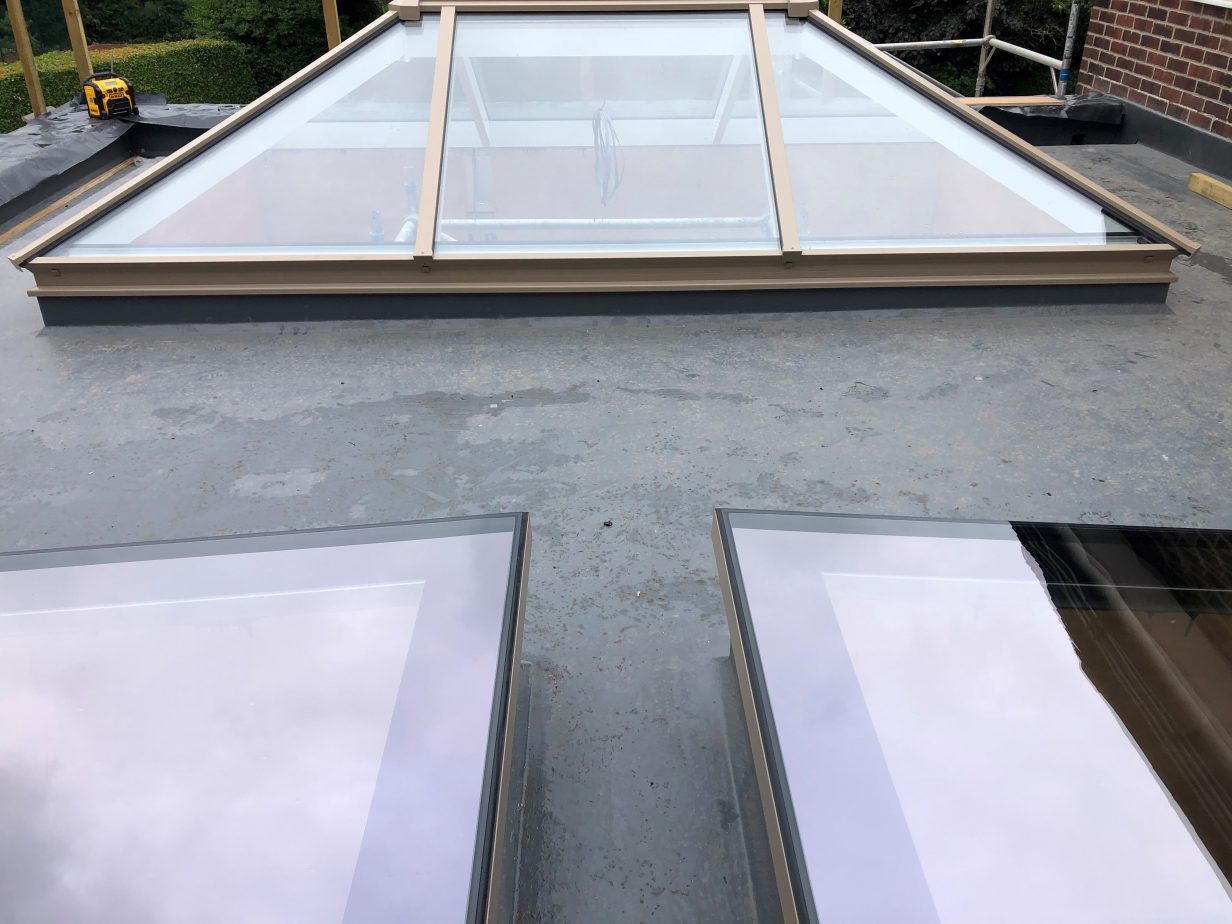 TRIP ON THE LIGHT FANTASTIC
LIGHT FANTASTIC
Tracey Jackson, business development manager for Howells Patent Glazing explains why aluminium rooflights will be a feature in post-pandemic home design.
Over the past six months, most of our homes have changed beyond all recognition, becoming offices, gyms and classrooms.  Unfortunately, some were left wanting, exposed as impractical spaces for this new way of living.
In our haste to build more houses, often rooms sizes have decreased, and daylight, ventilation and air quality are frequently compromised, while open plan living has tested the patience of many home-workers and their families.
The pandemic may spark a demand for improved work space at home but we will ultimately need better spatial organisation.  This isn't just about open plan versus traditional layouts, this is about natural light, ventilation and connectivity – homes that connect with nature and the wider world.
Importance of Natural Light
Windows, and more generally, glazed products will play a critical role in meeting this demand for better quality homes.  With this in mind, it would be reasonable to assume that an increase in glazing would be an easy way to boost occupant well-being.  However, installation companies must be mindful of some common misconceptions – just because a room has a window, it doesn't mean it is the best solution for the space.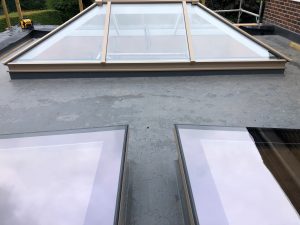 Letting in around twice as much light than vertical glazing, and up to three times as much as dormer windows, rooflights are a popular alternative, offering flexibility.
Rooflights are particularly beneficial when designing a new build extension where the vertical windows have been removed.  The National Association of Rooflight Manufacturers (NARM) states that '…the glazing is pointing directly at the light source with very little diffused or reflected light.  Consequently, rooflights and roof windows can supply a great deal more daylight into the heart of the home thereby illuminating areas that might otherwise be quite dark.'
Making a room feel bright and airy, rooflights can help cut the cost of energy bills by reducing the demand for electric lighting.  And of course, the greater the rooflight area, the greater the potential savings.
Product Development
With more than 40 years of experience, we are relishing the opportunity that the pandemic presents for the rooflight industry.  Our most recent development, Ultraline answers the appeal for more natural light and ventilation, with ease.  The non-intrusive, low pitch aluminium rooflight has been enhanced to include a vented option and a minimalist steel rafter alternative for smaller roofs.  Ultraline provides homeowners and specifiers with the ability to maximise daylight with large expanses of glass, without compromise.
Insulated Steel Rafter
An option for roofs typically measuring up to 1500mm, a steel bar divider is used rather than Ultraline's standard glass rafter.  The insulated steel rafter is part of the frame and matches the width of the standard glass rafter (40mm) but unlike the glass option, it need only be 40mm deep to meet load requirements across any span.  The steel rafter offers architects and designers an enhanced minimal look.
On most occasions, the Ultraline rooflight with insulated steel rafter can be delivered assembled as a completed frame.  This is a benefit for both installers and the end-user as it reduces labour and costs.
Vent Option
To enable controlled, natural ventilation, Ultraline can now be supplied with an opening vent.  Synchronised motors lift the glass, with multiple motors required for large expanses.  All of the motors are hidden from view.  Multiple vents are dependent on the capacity of the motors.
The vent is controlled using an open/close switch, as standard.  Customers can upgrade to remote controls or a digital control panel with built-in external rain sensor and internal thermostat.
A Flexible Solution
Natural light and fresh air have ranked high in the what-really-matters list throughout the crisis, unsurprising given their influence on our mental and physical health and wellbeing.  So, as we strive to find a new way of living, it's vital that our experiences of the past six months influence our future design decisions.
Aluminium rooflights provide flexibility; whether it's a domestic or commercial new build, extension or refurb, they offer the solution, boosting natural light and ventilation – critical factors in post pandemic building design.
If you're looking for a stable supplier of high-quality rooflights and bespoke glazed products, please contact Tracey on 01384 820060.
ENDS
(739 words)
Howells Patent Glazing
www.howellsglazing.co.uk
E: info@howellsglazing.co.uk
T: 01384 820060
For editorial enquiries please contact:
Holly Rogers
Department of Marketing
holly@departmentofmarketing.co.uk
01242 500558