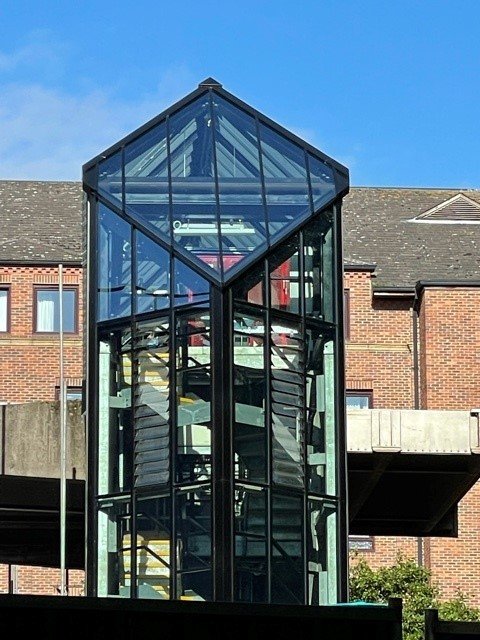 THE EXTRAORDINARY PROJECT OF FOSS BARRIER.
Focus is on the extraordinary project of foss barrier. With so much attention given to consumer demand for glass and glazed products, it's easy to forget the volumes used in commercial projects.  Long associated with high-rise architecture, glass skyscrapers have taken over the world in the past seventy or so years.  While the energy efficiency and environmental impact of building with glass on such a scale has come into question in recent years, there is still a requirement for glazing in commercial development.  This is most notable in conservation projects.
As a patent glazing specialist, we are fortunate to supply glazed products for some of the country's most prestigious buildings.  With over 40 years' experience, we've developed a reputation in heritage schemes.  Projects where like-for-like replacement is essential while meeting the demands of modern Building Regulations and standards.
This means that we get involved in some pretty extraordinary projects.  Ones that require every ounce of our expertise and specialist glazing knowledge.  The upgrading of the Foss Barrier was one such challenge.
Background
In December 2015 severe floods hit the City of York.  Flood waters rose to the highest recorded on the River Foss.  Water entered the main control building of the Foss Barrier putting it out of action.  Within three months work had begun on a multi-million-pound improvement scheme, upgrading the Foss Barrier to achieve better flood protection for homes and businesses.
The Environment Agency appointed JBA Bentley – an integrated design and build contractor combining national contractor JN Bentley with environmental engineering specialist Jeremy Benn Associates – as main contractor, and CH2M (now Jacobs) as designer for the upgrade.
The barrier was opened in 1988 and the upgrade was to replace the gate and its mechanical parts along with access and architectural features.  Planning permission was granted on replacing like for like against the original structure.
Glazed Structure
The Foss Barrier gate is raised and lowered on steel wire ropes which are wound onto drums at either end of the glazed bridge connecting the two side towers.  The physical size of the towers and the bridge were increased to accommodate new lifting equipment and to replace the access ladders with a staircase.
We were appointed by JBA Bentley to supply and install new and replacement glazing for the extended bridge.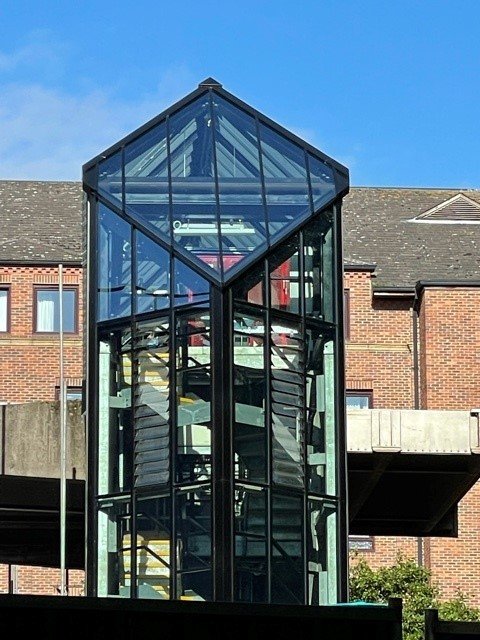 Having overcome many awkward design issues, we manufactured roof and vertical patent glazing using our HG2 and HG3 self-supported glazing bars, single glazed with special laminated glass.   The bars were polyester powder coated for durability.
We also designed and manufactured four adjustable louvres within the vertical glazing.  These were a direct replacement to what was previously there and for the purpose of ventilation.
The patent glazing was fitted to a new steel framework within the structure.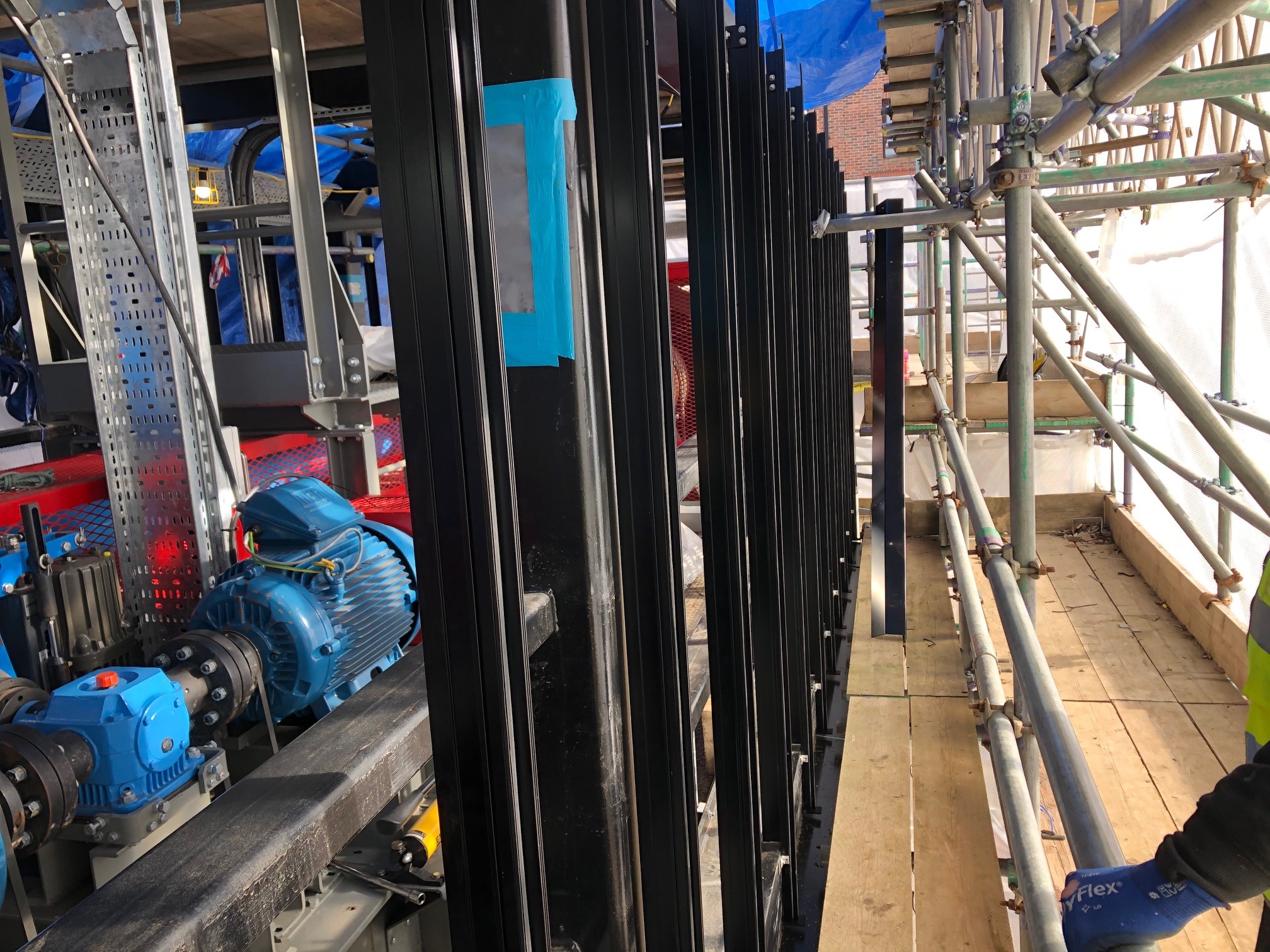 Challenging Design and Fit
"The greatest challenge was setting out and making sure that everything aligned once it was installed, given we were working with an existing structure," comments Richard Timson, site manager JBA Bentley.
"We also had to ensure that the bridge in its new operation had no flex which would impact the glazing.  This was a factor which would not be truly understood until it was put into service.
"Working with Howells was a very positive experience.  They did exactly what they said they would.  And given the complexity of the structure and its location, health and safety was good.  Overall, we're very impressed especially as JBA Bentley and Howells had not worked together previously."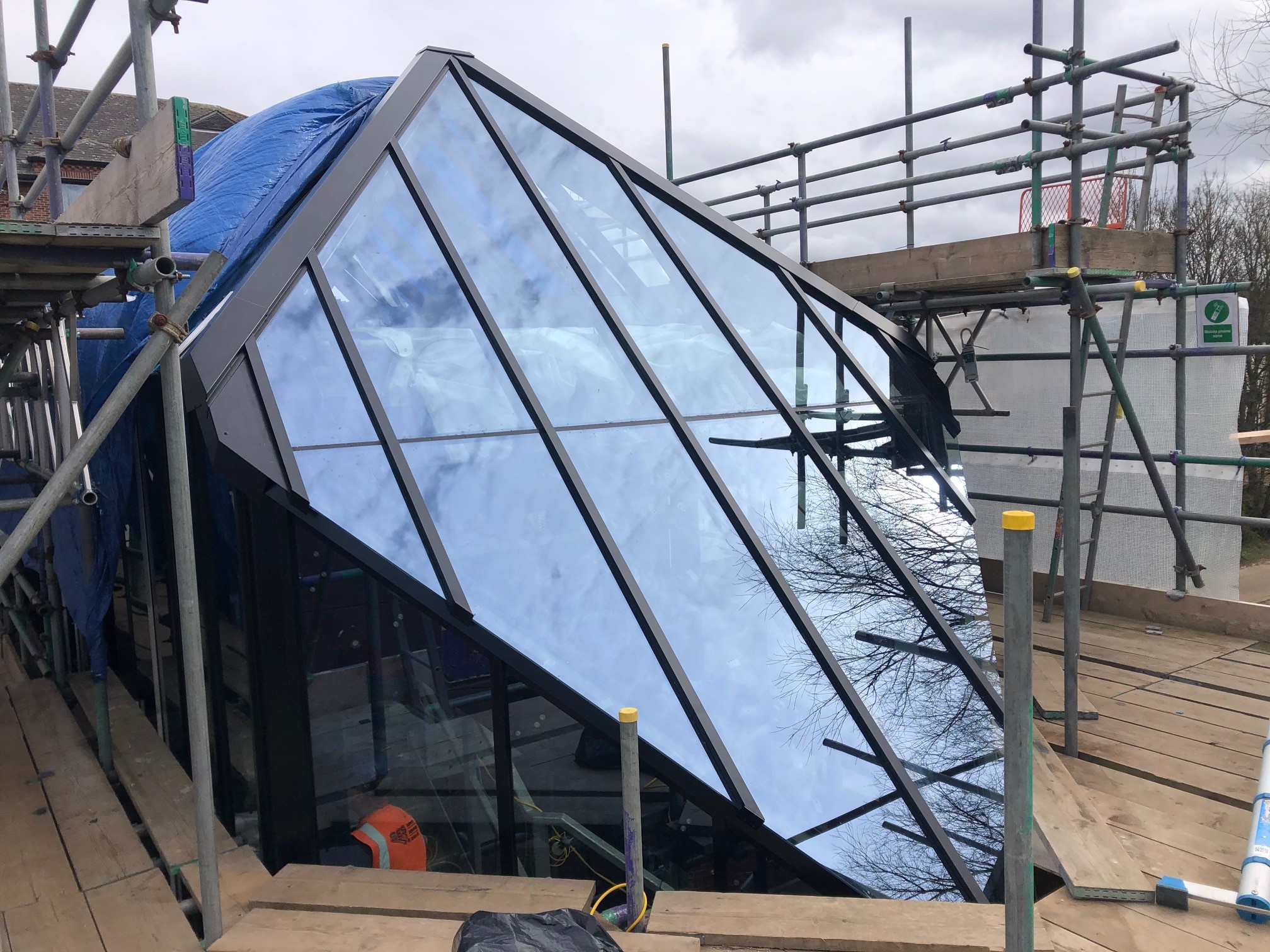 Upgrade Complete
The barrier gate now forms an integral part of York's flood defences.  The pumping capacity has increased, rising 30 cubic metres of water a second to 50 cubic metres of water a second, and mechanical and electrical (M&E) operating equipment has been replaced.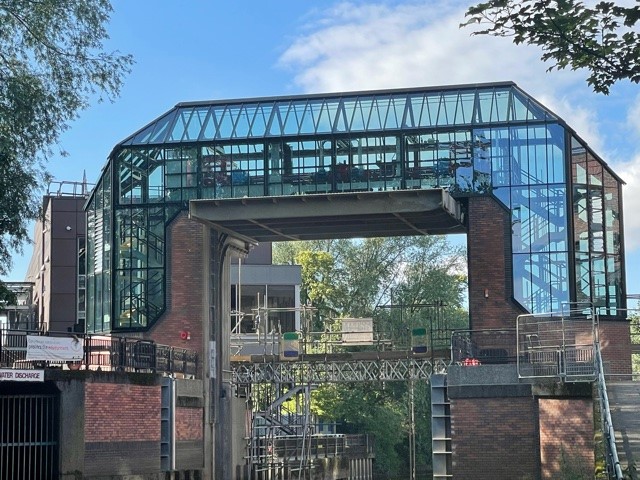 Vital Protection
The Foss Barrier provides protection for more than 1,200 local homes and businesses.  Mark Fuller, project lead for the Foss Barrier improvement scheme with the Environment Agency said: "We are also investing a further £45m in other parts of the city as we construct the York Flood Alleviation Scheme that will reduce flood risk to over 2,000 properties and make the city more resilient to climate change.  The Foss Barrier upgrade is a vital part of reaching that goal."
The collaboration has proved successful between the businesses and together they have delivered the extraordinary project of Foss Barrier.  the barrier is now looking proud and iconic, whilst providing a unique service.