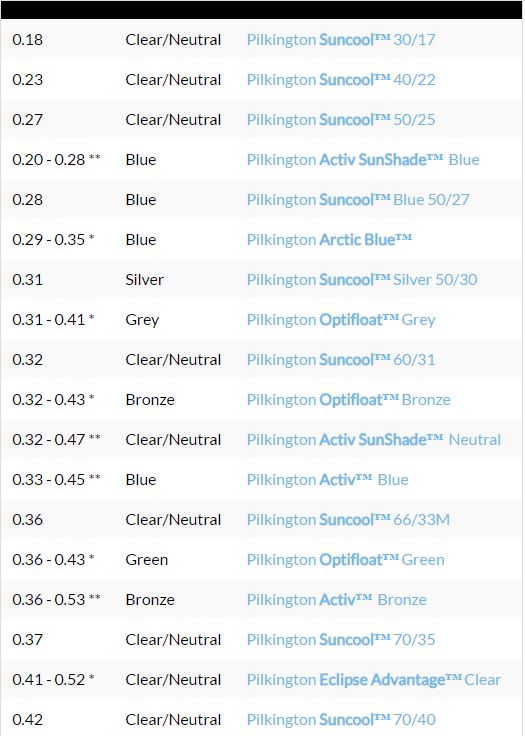 Product Description
Pilkington Activ Neutral Grey  (Self Cleaning)
Solar Control Glass
The increased use of glass in architecture today makes it imperative to consider the comfort of a building's occupants. Solar control glass, such as Activ neutral, can be an attractive feature of a building whilst at the same time minimising, or even eliminating the need for an air conditioning system, reducing running costs of the building and saving energy.
In hot climates, solar control glass can be used to minimise solar heat gain and help control glare. In temperate regions, it can be used to balance solar control with high levels of natural light. 
Solar control,  Activ neutral, glass can be specified for any situation where excessive solar heat gain is likely to be an issue, eg. large facades, glass walkways, atria and conservatories.
All products are available in toughened or laminated form for safety and security requirements, and can be combined with other benefits such as noise control.
How it works
 Glass manages solar heat radiation by three mechanisms: reflectance, transmittance and absorptance.
These are defined as follows:
Reflectance – the proportion of solar radiation reflected back into the atmosphere.
Direct transmittance – the proportion of solar radiation transmitted directly through the glass.
Absorptance – the proportion of solar radiation absorbed by the glass.